J&L Risk Management Consultants
I originally established J&L Risk Management Consultants, Inc. as J&L Insurance Consultants, Inc in 1996. In 1995, I called the company James J Moore, Risk Consultant for the first year. J&L Insurance Consultants, Inc. morphed into J&L Risk Management Consultants Inc as so many people were calling for insurance quotes, even though as one our charter statements, we do not sell insurance as to give advice on an impartial basis.
Cutcompcosts.com was added in 1999 as it seemed that the earlier one got on board the World Wide Web the better it would be for business. The blog was started in 2007 after I attended a Network Solutions conference on how to increase web traffic. Content was key.
At one time, I used to write a pithy article every day including weekends. Workers Comp is a vast subject. However, many of my posts could have easily become redundant. I try to write as much nuts-and-bolts type articles as possible.
There are presently 1,420 posts online in this blog. I was going to convert the blog to book form until I found out the material would cover 9 – 10 volumes. I do plan to finish up a book in the near future.
I now do press coverage for many conferences including The NWCDC in Las Vegas
I will be covering the CICA World Captive Conference, Orlando, and the WCRI Conference over the next two weeks.
Recently, the blog was moved from Blogger to WordPress. This undertaking was much more of a task than I had originally anticipated as there are still a few kinks to work out overall.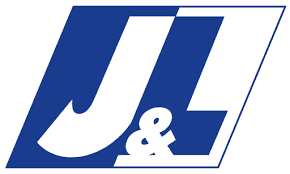 The blog was released in a mobile compliant version last month after receiving the Google warning that the posts were not rendering on smartphones and tablets.
If you see any improvements that might be made to the blog or weekly newsletter, drop me a quick note using the Contact Us blank at the right top of the blog.
Thanks for reading the blog and newsletter.
This article is a publication of J&L Risk Management Consultants Inc., Copyright 2015.
©J&L Risk Management Inc Copyright Notice