Cutting Workers Comp Costs
The idea of cutting workers comp costs is the bedrock of our company's purpose. Workers Comp costs are increasing every day. J&L Risk Management Consultants was established to aid businesses in reducing these costs through time-proven techniques. These techniques apply to all states and all types of businesses. Don't let this often ignored expense kill your insurance budget.
Our services are specifically designed to assist Risk Managers, CFO's, company owners, and anyone that is responsible for the cutting Workers Comp Costs in their respective companies.
Designed for companies of all sizes located anywhere in the U.S. We have assisted employers in virtually every state in the nation.
Current & past policies can be reviewed. Most Workers Comp policies have a section on workers comp audits. The policy language allows an employer to review their current policy. The policies and premium audits from the last three years can be reviewed.
Locate hidden overcharges. Many employers are surprised to find out they can recover paid funds (premiums) from their workers compensation carriers.
Assist in finding coverages. Many times employers wish to find policies or coverages that will help reduce their workers comp budget. The markets now have many alternative way to cover an employer such as PEO's, self insurance, captives, large deductible, retro plans, and assigned risk pools. As J&L has no agents on staff, we are able to provide an opinion that is not based on a % of the workers comp policy.
File reserve analysis. We can often review and reduce applicable workers comp file reserves. We have n place a successful technique to review and pinpoint files that possess excessive reserving. Reducing those file reserves will reduce an employer's Mod or LDF. The timing of these analyses is very critical in the Workers Compensation insurance cycle.
General file reviews. J&L can review a claim file to see if there are any methods we can use to reduce costs such as a rehabilitation nurse, or an Independent Medical Exam, or other techniques to bring the file to closure more readily. We have a staff of experienced adjusters to perform general reviews.
File performance reviews. We review the adjusters' performance on file handling and make suggestions on how to bring a WC claim to closure. J&L's reviewers score the file handling performance to insure that the TPA or carrier is doing an acceptable job on the claim files.
Hourly or contingent-fee basis. J&L has many fee structures that fit almost any situation or payment structure of any employer. We do not limit our charges to just hourly or a % of savings. We have always been seen as a company that does a good job for a fair price.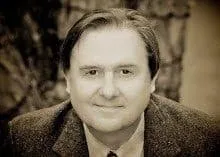 Our founder James J Moore founded J&L Insurance Consultants, better known as J&L Risk Management Consultants in 1996 after seeing many anomalies in the workers compensation system that could only be addressed by an outside independent consultant.
We have been providing our well-founded services for 22 years. Our success was made by making our clients more successful by reducing their operating budgets in this one very important area.