Workers Comp Code 8810 aka Class Code 8810
Class Code 8810 also known as workers comp code 8810 is one of the most misunderstood classification codes in Workers Comp. We receive a very large number of emails and phone calls on this subject usually just after an employer's yearly premium/payroll audit.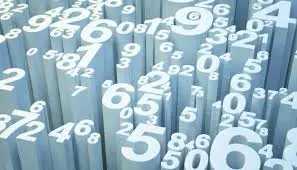 The premium auditor has switched some of the employees to include more expensive classification codes. This has resulted in a much higher than anticipated final premium bill. We will usually hear that the switched employees had been classified as 8810 employees for many years. Why did the insurance auditor switch them from 8810 clerical?
I have posted on this business subject often. You may want to perform a search on the blog and input 8810. The search box is down the screen on the right side. I will link to some of the posts in this article.
Class Code 8810 is a standard exception code along with class code 8742 in most states. The quick definition of the code is a clerical office employee. These employees are considered to be in the safest work environment in most companies. The risk is very low for injury. The result is a very low rate for these employees.
If your company is in a risk pool or assigned risk, the difference can be astounding between 8810 and other classification codes as assigned risk rates are usually very high.
If you receive a premium audit report where any or a large number of employees have been switched to other codes, the premium auditor must explain in full detail why the class codes were changed during their audit.
You can sometimes find them in the audit workpapers that the auditor produces during the audit. If you did not receive a copy of those papers or electronic file (often a spreadsheet), you may want to request a review copy.
Even if the audit was completely performed using software, the auditor will input explanations. You may find those in the miscellaneous notes section. If you find that the employees should have been classified as 8810, you may want to initiate an audit dispute.
If you feel like you may need advice on whether the move from 8810 was correct or mistaken, call in a premium expert to help your company. You only have one shot to make the correct dispute with your carrier.
©J&L Risk Management Inc Copyright Notice