Work Comp Class Code 8871 Popular During the Coronavirus Pandemic
The Workers Comp Class Code 8871 represents telecommuters. Exactly who are telecommuters? Let us first cover the general non-workers' comp generic definition.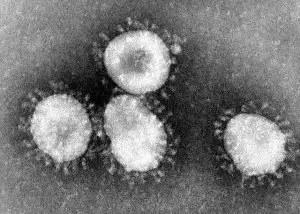 General
Telecommuters are defined as:
Someone who works at home and communicates with his or her office by phone, email, or internet.
On another level, the teleworker or telecommuter is someone with computer knowledge who can utilize and work on data transmitted down a telephone line or bounced off a satellite
The first definition covers many people who are working out of their homes now for their employers. The second definition seems a little archaic.
Workers' Compensation Rating Bureau (NCCI) definition (paraphrased):
For purposes of Class Code 8871:
A residence office is a clerical work area located within the home of the clerical employee.
The residence office must be separate and distinct from the location of the employer. In the event
If an employer operates a business from a residence and the employer has clerical staff at the employer's business location residence, these clerical employees are classified to Code 8810.
Clerical duties of an employee classified to Class Code 8871 include but are not limited to
The creation or maintenance of financial or other employer records, handling correspondence, computer composition, technical drafting, and telephone duties, including sales by phone.
Depositing funds at banks*
Purchase of office supplies*
Pickup or delivery of mail*
*Outside the office duties are incidental and directly related to that employee's duties in the residential office.
State Exceptions To Class Code 8871
The following states do not allow this class code:
California
Massachusetts
Montana
New Jersey
Oregon
Texas
I will not research each of the states besides California
Calfornia has its own rating bureau – the WCIRB. Many of our article and blog readers are from the Golden State. California may introduce Class Code 8871 after their June 2, 2020 meeting. The WCIRB lists the topic for discussion at this meeting.
Will the WCIRB use the same code? We will find out sometime in June.
Two Very Similar Caveats
Some Classification Codes include telecommuting clerical employees as part of the basic code. Do not assume that all telecommuters are listed under 8871. An example is Doctor's offices.
Do not assume everyone working from home goes under Class Code 8871 – such as delivery drivers.
Coronavirus Pandemic And Wage-Splitting (Very Important)
One of the questions that we have received often since the pandemic shutdowns started- If an employer is mid-policy and requires employees to work from home, how do they handle their wage reporting when the job changes to a telecommuter.
From this NCCI webpage:
In accordance with Basic Manual Rules 1-D-3 and 2-G, the employer would be responsible for maintaining separate payroll records for the change in operations or the wages earned for an employee whose occupation has changed. If these records are not maintained, then all payroll would be assigned to the highest-rated applicable class code. See footnote. 1
1An example could be a retail store that remains open for delivery of goods but closes the showroom to consumers. Several of the retail showroom employees will work from home to assist with phone orders, customer service calls, and related clerical paperwork. These employees may be reassigned to Code 8871—Clerical Telecommuter Employees.
_____________
You must split the payroll between when the employees were working in an office and then when they had to work out of their home due to the coronavirus lockdowns.
Bottom Line –
Sloppy or ignoring your wage and time recordkeeping is going to cost you dearly with your worker's comp audit and will likely affect your company greatly during tax reporting time.
Organize your records now. If you have them organized – a good job. Switching to the proper Class Code be it 8871 or another code may save your company a large amount of premiums.
©J&L Risk Management Inc Copyright Notice