The Lesser Known Standard Exception Codes
Last week, I posted on the Standard Exception classification codes namely 8742 and 8810. The concern of a few of the blog readers and our clients is there were new classification codes on their premium audits such as Telecommuters.
There are some very specialized rules for Clerical Staff to be considered Telecommuters. The same rules that apply to most employees being reclassified will not fly in this case. I will not go into the rules now. If you see this classification appearing on your audits, this could be a red flag situation.
The reason for my concern is in certain states, the difference between a classification of a clerical employee and a telecommuter can cause up to a 76% increase in your Workers Compensation for those employees. There are reasons that Telecommuters are more expensive classification such as not being supervised in person and the home workspace may not be as safe as in the office.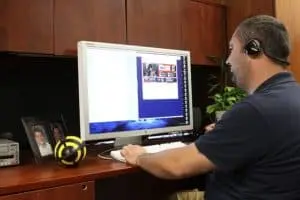 I do realize that each state has their own rules on Standard Exception Codes and Telecommuters. I did not write this post to discourage having employees that are Telecommuters. I often, as in this case, like to comment to the blog readers what I am hearing from our clients.
There is nothing wrong with questioning your yearly premium audits or your Workers Comp policies. I would not recommend disputing the Telecommuter classification code for the only reason being that it appeared on your Workers Comp audit. If you feel that you need any help, please do consult a non-agent expert to assist your company. An audit dispute can sometimes end up costing more than the original audit or policy.
©J&L Risk Management Inc Copyright Notice