The North Carolina Rate Bureau With A New Insurance Commissioner
The North Carolina Rate Bureau (NCRB) is one of the last standing independent rating bureaus for Workers Compensation. The times are changing as the new Insurance Commissioner –Mike Causey has mentioned that one of his post-election goals was to reform the NCRB. Mr. Causey does have the background of a former insurance agent. That may be an interesting twist on his upcoming role.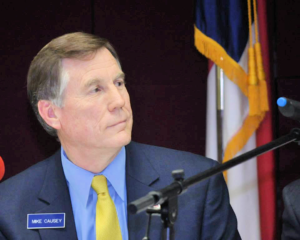 The former (as of Jan 1st) Insurance Commissioner since 2009 Wayne Goodwin was defeated in the last general election by approximately 40,000 votes. Commissioner Goodwin has been a stalwart on the recent 24.9% recommended property insurance increase recommended by the insurance company consortium. He is a critic of the Affordable Care Act.
For more information about the NC Insurance Commissioner election, please follow the link.
The personnel at the NCRB have always been very nice and helpful to me with Classification Codes, Experience Rating Sheets, and other rating information with North Carolina insureds. I have disagreed and agreed with some of their decisions on how a certain employer is rated for their WC coverage.
This is one of the platforms that Commissioner-elect Causey ran for election upon:
"Reform outdated System North Carolina is the only state in the country that still has a Rate Bureau – a vestige of days gone by when government control stifled summed up in the insurance industry. Mike Causey knows the consumer suffers in this system as they pay more for bad drivers and prop up an outdated process and will work to bring insurance reform."
This seems to be pointed more at the auto insurance ratings. I have seen no comments from that Commissioner-elect has made on Workers Compensation at the North Carolina Rate Bureau.
©J&L Risk Management Inc Copyright Notice