Workers Comp Allocated Expenses – The Hidden Premium Charges You May Not Owe
A long-running debate still exists today on how workers comp allocated expenses are charged to employers' accounts.
Let us cover the:
Definition of the expenses
Process of charging the allocated expenses to the employer's Experience Mod
Sources of payment confusion
Specialized programs for large deductible policies
New important finding – reserve shifting
Which workers comp bills that mistakenly end up paid as medical charges
How to audit workers comp allocated expenses on loss runs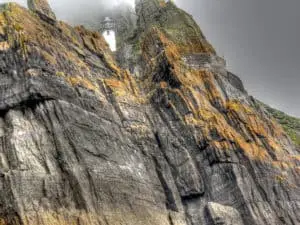 Workers Comp Allocated Expenses Definition
The definition of allocated expenses is:
(also known as ALAE) are expenses charged to a Workers Comp term file that are not indemnity or medical benefits. They are associated with the adjusting of the file. Expenses for defending claims such as attorney fees, private investigators, independent medical exams, and many others are considered as Allocated.
Process of Charging Allocated Expenses To Employer's Mod
The expenses for a file such as attorneys, private investigators, and rehabilitation nurses are usually paid by the worker's comp carrier. The charges usually appear under the Expenses column in a loss run. The other two types of payments appear under Indemnity and Medical.
Sources of Payment Confusion
When a new or inexperienced payment processor comes across a bill, they are left to choose which one of the three payment types to add the payment to when cutting a check. Some payment systems will not allow a medical bill to be paid under the indemnity. Very few systems prevent a payment that should be under the workers comp allocated expenses from going under medical.
If payment is paid under medical, how is that caught by the system?
When the bill payment is issued becomes critical to make sure the bill is charged to the employer or the insurance carrier.
Reserve Shifting
Reserve shifting occurs when a claims adjuster does not have enough funds to pay a certain benefit, Instead of increasing the reserve category (medical, indemnity, or expenses), reserves are moved from one reserve category to another.
The reserve shifting makes sense when one looks at a workers' comp file. The one drawback is when monies are moved from the workers comp allocated expenses reserve to indemnity or medical.
The insured Experience Mod, in essence, just incurred a reserve increase without the total file reserves being increased. The indemnity or medical reserve increase from the reserve shifting will cause a file that seems to be the same reserve size to have gotten much larger.
J&L sees this occurring more often each year. I have one now on my screen that I am reviewing for an agency in California where this very situation occurred very recently. The amount of $43,500 was moved from allocated expenses to medical.
This shift may seem like a harmless adjustment of the reserves, but the employer experienced a $43,500 bump to the amounts that count into their Experience Mod.
Yes, if the adjuster just raised the file $43,500 it would have had the same effect, but this would have increased the total amount of the file which would make the increase in reserves and eventually the Mod more obvious.
Workers Comp Bill – Medical or Allocated Expense?
The bills that usually end up mistakenly input into the medical payments are Rehabilitation Nurses. This happens frequently. Rehabilitation nurse bills should routinely be paid under the Allocated Expense category, not medical.
Independent medical exams are a grey area. The bills are medical appointments but are they not essentially adjustment expenses on the file and not true medical treatment.
The debate still yet occurs on these two types of bills yet even today.
When I have attended the NCCI data conferences in West Palm Beach, the determination was made that allocated expenses were s any type of funds that were not incurred to assist the injured employee medically.
Auditing Workers Comp Allocated Expenses on Loss Runs
Reviewing workers comp payments without direct online access is next to impossible. Obtaining online access can save time and headaches when reviewing files.
The best way to review these payments is to look at each payment to see what reserve type it was paid under for each check. This can be confusing at times.
Some carriers may have a backstop in their systems that will not allow, for example, a certain law firm to have a check issued from the medical reserves. Most do not.
Following the claims monthly for reserving, payment, and handling usually results in the best outcome.
Please note that I have never seen an insurance carrier purposely pay workers comp allocated expenses under medical or indemnity reserves.
©J&L Risk Management Inc Copyright Notice