Workers Comp Psychological Effects – WCRI Session Next Week
Workers' Comp psychological effects are one of the unmentionables that the industry never really considers at the time of a claim.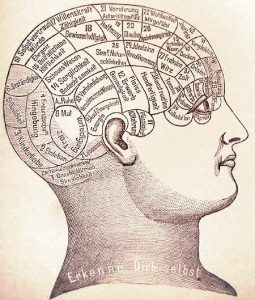 One of the unmentionables that receives little consideration in Workers Comp is the effect that the claims process has on the injured employee. No, I am not saying that carriers should have to treat the psychological components of a claim – better known as:
Physical >>>> Mental
One question we have to ask is what happens to the injured worker once they file a claim and after the claim has been closed?
WCRI Prioritizes Mental Health for Workers Injured on the Job at 2020 Conference
Cambridge, MA, January 30, 2020 ― The Workers Compensation Research Institute (WCRI) announced today that a panel at its 36th Annual Issues & Research Conference, March 5–6 in Boston, MA, will discuss the mental health challenges some workers face after a workplace injury, as well as initiatives to address those challenges.
"Serious workplace injuries can lead to anxiety, depression, and other mental health issues," said John Ruser, president and CEO of WCRI. "Indeed, new research from Boston University (BU) Professor Les Boden found that an injury serious enough to result in at least a week off work almost tripled the risk of suicide among women, and increased the risk by 50 percent among men."
The diverse panel ─ made up of a researcher, labor leader, clinician, and employer ─ includes BU Prof. Boden; President Steven Tolman of the Massachusetts AFL-CIO; Dr. Kenneth Larsen of the New England Baptist Hospital; and Mary Christiansen of Southern California Edison.
The following are among the questions the panel will address:
What is the relationship between occupational injuries and mental health?
What treatment options are available to address mental health issues arising from occupational injuries?
What can labor and employers do to promote mental health and, specifically, to assist workers injured on the job?
The WCRI conference is a leading workers' compensation forum. The two-day program highlights the Institute's latest research findings while drawing upon the diverse perspectives of highly respected workers' compensation experts and policymakers from across the country. Conference participants will leave with new insights, valuable networking contacts, and a better understanding of key issues in today's competitive environment.
©J&L Risk Management Inc Copyright Notice