NCCI Names Most Reclassified Workers Compensation Class Code 9015
The Workers Compensation Class Code 9015 has long been a source of confusion for agents, underwriters, and premium auditors. NCCI (National Council on Compensation Insurance) reaffirmed the confusion by naming the Code as their most reclassified code.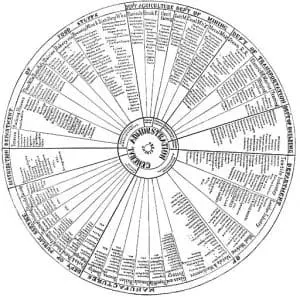 In the past, NCCI had published their Top 10 Reclassified Codes each year. I assume we will just have the Top 1 only now and in the future.
How could Workers Compensation Class Code 9015 draw so much likely unwanted attention? Let us look a little closer.
I was catching up on my Worker Comp reading yesterday when I came across this article by NCCI on the most reclassified code Workers Compensation Class Code 9015 Building or Property Management—All Other Employees.
The reclassifications are due to in-person physical inspections by NCCI. The changes are not the result of an agent, insurance carrier, or premium auditor changing the codes.
According to NCCI, the 9015 classification terminology out of the Basic Manual, not the Scopes Manual, is:
Applies to the care, custody, and maintenance of premises or facilities. Not applicable to an owner or lessee of a building who occupies the entire or principal portion of the premises for manufacturing or mercantile purposes. Includes doormen, security desk personnel, elevator operators, gatekeepers, and concierges. Separately rate maintenance or repair work at any location where the owner or lessee does not also perform janitorial services. Includes real estate management companies and real estate investment trusts.
Clerical and sales employees are assigned to Code 9012—Building or Property Management—Property Managers and Leasing Agents & Clerical, Salespersons, including those who operate at a separate location from the properties managed.
The third bullet point creates the most questions out of any classification codes mentioned in the article. We are contacted rather often by employers that are confused when they are reclassified into 9060.
The 9060 Code was not mentioned in the NCCI articles as the Class Codes where 9015 employers find themselves post-inspection. The three codes where the 9060 Code employers are reclassified into consist of:
Code 9012—Building or Property Management—Property Managers and Leasing Agents & Clerical, Salespersons, including those who operate at a separate location from the properties managed. For this one, I highly recommend you read the original NCCI article. You can download the PDF if you follow the link in red above.
Code 8855 – Banks and Trust Companies – all employees including salespersons, clerical and drivers
Code 8723- Insurance Companies – salespersons and clerical
©J&L Risk Management Inc Copyright Notice