California's New XMod Formula Looks Simple – But Is It Really?
A new XMod formula was recently introduced by California's Workers Compensation Rating Bureau (WCIRB). By the way, why is this important? As I have often mentioned in my articles, what happens in California may be coming to a Workers Compensation policy or claim near you. For instance, take the adoption of the 7219 Class Code by the NCCI – more on that next week.
Below is the new simplified formula. This formula was introduced in an upcoming 2019 Changes Module by the WCIRB.
New, Simplified Formula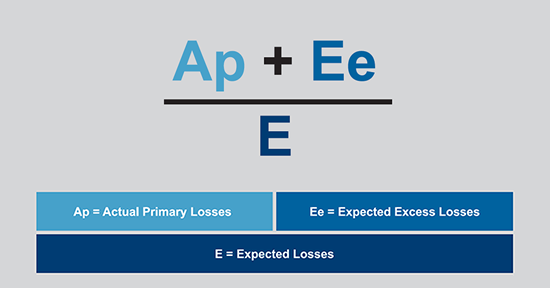 The first $250 of every claim is excluded Reporting the cost of minor workplace injuries helps everybody.
I will cover the $250 loss exclusions in an upcoming article.
So let us look at what is missing in the new XMod formula. Expected primary losses are long gone. What happened to this very important part of the XMod or EMod equation? Why is it no longer in place?
The old very simple formula that is being used in most of the states besides California is basically:
Actual Primary Losses + Actual Excess Losses / Expected Primary Losses + Expected Excess Losses
The Expected Primary Loss now in California depends on the size of the company's payroll. The Expected Primary Loss was eliminated to make it more of a floating number that is not set at any level. Most of the NCCI states set the level at $15,000.
As I have mentioned before on this change, we will have to wait and see how it affects smaller employers. One of my concerns is that when you float the Primary and Expected loss figures and base it on company size the small employers end up purchasing Workers Compensation per unit at a higher cost than a larger company.
However, all the rating bureaus have said for a long time that a larger amount of payroll spreads risks more efficiently. One wonders what further small tweaks the WCIRB will make to the XMod formula calculation.
©J&L Risk Management Inc Copyright Notice