A Workers Comp Policy Is Similar To All Insurance Policies
A Workers Comp policy has five parts to it. Each part of the policy is important. Some are more important than others, but all part of a policy should be read, even if it is slightly boring.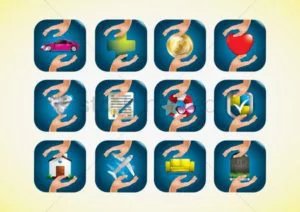 The five parts of the policy can be more easily remembered by the acronym DICEE:
Declarations
Insuring agreement (Inclusions)
Conditions
Exceptions
Endorsements.
The Declarations page can be thought of as the meat on the sandwich- unless you are a vegetarian. The most important parts of the policy are here. The Declarations are sometimes called the Dec Page.
If you sign a Workers Comp policy or any other policy without reading the Dec Page, you may be in for surprises down the road. Unless your company has a large number of locations or classification codes, it will only take a few minutes to read it over. A highlighter is the best for paper. Most PDF readers will also allow you to highlight any passages.
If you find anything on the Dec Pages that you question, then highlight it and contact your agent. If you follow this link > Dec Page, then you will be able to see what is included in it
The other part of the Workers Comp policy that we receive the most questions concerning is the Endorsements. Endorsements can be added during the policy year (with a few exceptions) that can change the policy. Follow this link to read more concerning Endorsements.
Any time that you receive an Endorsement it should be read in full. If you do not understand the Endorsement, contact your agent. We have seen up to 30 endorsements in one policy year on a larger account. Think of the Endorsements as an Appendix that modifies that policy.
These two areas of the policies seem to cause the most concern with employers. You may also Google any term that you see in a policy as there are multitudes of explanations online or use the search box on our blog home page.
©J&L Risk Management Inc Copyright Notice