Other States Insurance Coverage – When Feet Are Put To The Fire – Part 1
This is a five-part series on what happened when a long-haul trucking firm had a claim filed in a state where there was likely no coverage due to the lack of Other States insurance coverage. I rarely write with a co-author. As I am on the after "the accident happens" or "the policy expires" end of the process, Rick's great additions made this article and series shine. Please see Richard Faber's Bio (CPCU) at the bottom of this article.
I will return to this article and add the parts from the agent's, underwriter's, premium auditor's, and claims adjuster's viewpoints each week.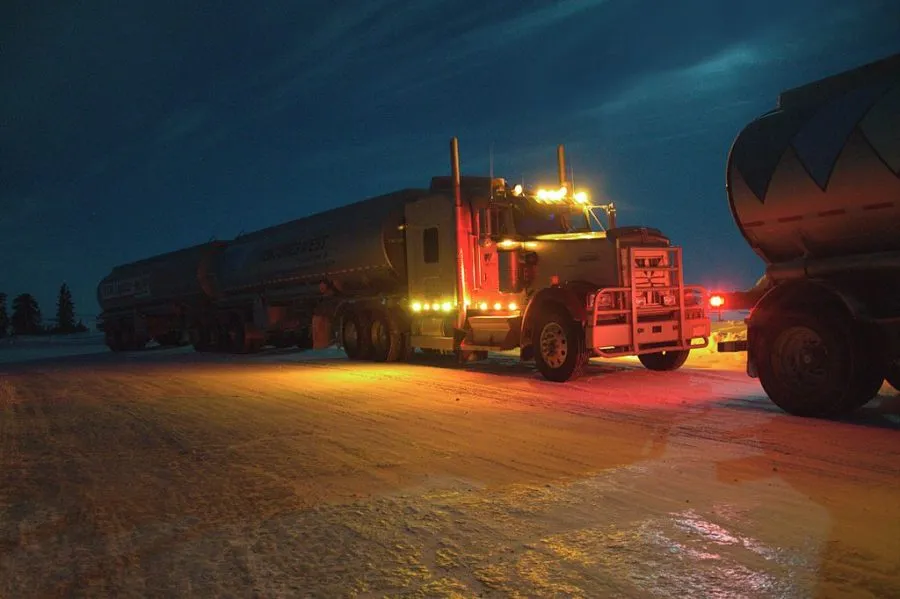 When Things Go from Bad to Worse
A Workers Comp First Report of Injury (FROI) was received by an insurance carrier that resulted in numerous complications and controversies. ABC Trucking had a workers' compensation policy that specified coverage in multiple states – Arkansas, Virginia, Oklahoma, Georgia, and Texas. The policy premium for 2023 was $347,500. ABC Trucking hauled various materials for customers in the eastern one-half of the US with an occasional customer trip to Arizona. ABC Trucking had terminals in the five listed states.
Ralph Smith sustained a compensable injury while stopping for diesel at a truck stop in northern Alabama by slipping on ice while getting out of his truck. His trip consisted of picking up fuel oil in Texas and delivering it to northern Georgia.
Ralph decided to file for workers comp benefits in Alabama as this was the accident state. The claim AI would not allow an Alabama claim as this was a non-covered state. Mr. Smith decided to hire an Alabama attorney to help with his claim. His injuries were severe and required bone fixation surgery in his right leg. The left knee required arthroscopic surgery. He was out of work for a lengthy period – over six months. The medical bills for his surgeries were approaching $125,000.
The claims adjuster denied the claim due to a lack of coverage in the state of Alabama. The worker's comp policy was not written with any other states shown in Part III, Other States Insurance. The five states listed previously were the only states where coverage existed for this claim or any workers comp accident involving ABC Trucking.
Mr. Smith's Attorney filed suit in Alabama. The file had a hearing date upcoming. A mediation date was set for two weeks from today. Alabama's Workers Compensation Commission had sent an inquiry letter to ABC Trucking asking for coverage verification as they were not listed in Alabama's directory of covered insureds in the state. The fines for operating a business without Workers Comp coverage in Alabama are extensive.
ABC Trucking is questioning how one of their truck drivers would not have coverage in a state where it was known that their truckers would cross.
At this point, there is little a claims adjuster can do. The adjuster's job is simply to adjust the claim as the policy was written. They are in the interpreting business and not the intent business.
Now, fingers are pointed. Calls are made to attorneys. Chaos ensues as wallets are drained because those fees add up fast! The result is there are no winners. It didn't have to be that way. Things could have been done right the first time.
What went Wrong?
If you asked us how often this type of thing happens, we would both answer all too often. That is the state of the insurance industry today. I (Richard) put partial blame on technology as years ago we were highly trained and skilled individuals. Today, technology has had the unintended side effect of commoditizing the purchase of even commercial insurance.
I think we are all familiar with the rows of dominoes lined up on their ends close to each other. In many insurance cases today, that is what we have created, a line of dominoes waiting for someone, something, or some event to tip over the first domino, causing all the other dominoes to fall. If even just one of the dominoes had been removed, the result would be much different.
Our goal as insurance professionals (yes, we are still professionals) is not to be the domino. Our role is to be the blank space in between rather than one of the dominoes to prevent things from spiraling out of control. In the case outlined above we have an underwriter, an agent/broker, and possibly a risk manager. If any one of them had evaluated the coverage and questioned about driving across stateliness, they would, in effect, be that empty space preventing the whole line of dominoes from falling.