Pending Post Coronavirus Return To Work Issues – Top 10 Preparations
Coronavirus return to work issues will become the buzzword phrase in Workers Comp over the next few months (rightfully so). Any references to a return to work mean all employees except for #9 below.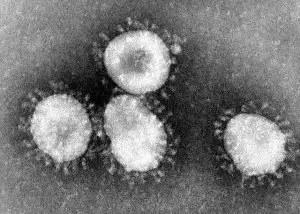 This complete list may not apply to your company whether you are an insurance agency, claims department, employer, safety and risk manager, etc.
The Top 10 Issues are:
The learning curve or the accident curve. One of the best formulas I was taught while obtaining my actuarial degree was the learning curve. I will save you having to look at the formula. The only thing I will say about it is that the formula involved logarithms. Even very experienced employees tend to have more accidents when returning to work. The machine or process that they may have used compares to starting over again.
COVID presumptions AOE COE – NCCI produced a great chart on the state activities concerning legislation that will be updated weekly. You should check that chart out – nice work NCCI. Here is the link.
In case of a workers' comp accident, make sure the medical facilities in your medical treatment network have enough staff to handle your injured employee(s). Waiting for hours to be treated for an injury is not the best way to start off a claim. This recommendation is the most important of the Six Keys.
Make sure that you are not overpaying premiums to your carrier – especially if you are returning a small number of workers to start your business up again. If you are renewing a policy and your workforce is going to be smaller, discuss with your agent about lowering the deposit premium. Caveat – if you start with a few employees, have your deposit premium reduced, and then fully staff, be ready for the premium audit bill.
Reporting claims to your carrier or TPA – Who is now responsible for reporting your claims if your company did not staff up completely? Does this person know how workers comp works? Do they have a copy of your medical referral network that you use to treat injured employees? Do they have the info in #6?
Carrier and TPA Contact List – Do you know who is handling your claims at this point? Is there a new contact email or phone to reach the claims adjusters on your file? They could be working from home which would likely change the phone number to call them. Emails are still the best adjuster contact.
Remotely starting up – if your company has decided to work remotely before actually physically going back to their workplaces, you may need all the bandwidth you can muster. Check out this article to see how to speed up your connection by 100% with an old school trick. This trick works. I use it if I am hosting the webinar or video meeting. Hint – get out a CAT-5 cable.
Traveling for work – when you have employees that drive as part of their work, #1 above will heavily apply. Even familiar driving routes may seem different to an outside employee after weeks of not working or working out of their homes. The learning or accident curve applies to outside workers.
Temporarily Totally disabled employees – if an injured employee was unable to return to work before the COVID crisis, how will you now return them to work if the treating physician releases them – have them work from home? Modified duty may be complicated to provide in the current environment.
Check with your legal counsel more than you did previously. I recommend #2 above and check with your legal counselor on interfacing workers' comp and all the new laws that are in place. None of these 10 recommendations should be taken as legal advice. The coronavirus return to work varies so much from state to state.
Bonus – I do realize that many businesses may not start again for weeks if not months in certain states. Keep this list whenever your state allows your business to start up again.
Please do not consider any of the recommendations as legal advice only as a checklist for a coronavirus return to work for your employees.
©J&L Risk Management Inc Copyright Notice