Work Comp Laws – All 50 States
The Work Comp Laws for all 50 states and Canada used to be provided by the US Chamber of Commerce. I remember their manual as always being slightly out of date. However, it was a great summary to have on hand if you were handling or administering over a claims volume with multi-jurisdictions.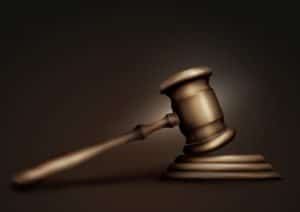 I have always made the recommendation to multi-state employers (including trucking companies) to have a handy copy of the Work Comp laws for all 50 states. One reason is that the WALSH jurisdictional test may place an employee's WC claim in an unexpected state.
The Workers Compensation Research Institute (WCRI) and the International Association of Industrial Accident Boards and Commissions (IAIABC) Work Comp Laws and Rules covers 98 pages with 16 tables. The two organizations have done a bang-up job on the manual. The manual was last updated January 1, 2016.
This is one of my favorite publications produced by the WCRI.
The 16 tables covered are:
Type of Law and Insurance Requirements
Coverage Exemptions from Workers' Compensation
Workers' Compensation Medical Benefits and Method of Physician Selection
Benefits for Temporary Total Disability Provided by Workers' Compensation Systems
Benefits for Permanent Total Disability Provided by Workers' Compensation Systems
Permanent Partial Disability Benefits Provided by Workers' Compensation Systems
Maximum Benefit Payments for Selected Scheduled Permanent Partial Disabilities
Sequence of Disability Payments Made within Workers' Compensation Systems
Details on Disfigurement Claims
Fatality Benefits Paid under Workers' Compensation Systems
Initial Payments, Waiting Periods, Retroactive Payments, and Time Frames for TTD
Rehabilitation Benefits Allowed under Workers' Compensation Systems
Advocate and Attorney Fee Provisions under Workers' Compensation Statutes
Workers' Compensation Boards, Advisory Committees, and Other Commissions within Jurisdictions
Workers' Compensation Second Injury Funds
According to WCRI:
In Canada and the United States, workers' compensation is under the control of state and province legislative bodies and administrative agencies," said Ramona Tanabe, WCRI's executive vice president and counsel. "This survey provides the ability to understand the subtle differences between jurisdictions.
You may purchase the manual here for a nominal fee. This will be one of my go to reference sources for Work Comp Laws.
©J&L Risk Management Inc Copyright Notice