James Moore Presenter Insurance Academy Webinar – Adjusters
J&L Risk Management Consultants founder James Moore will be presenting a very unique and informative webinar on July 14th, 2016. The sponsor of the webinar is The Insurance Journal's Insurance Academy.
The title of the webinar is "Make the Work Comp Adjuster Your Friend: Getting the Best for Your Client." The sign up page is here.
The topic is one that few persons or companies outside of the Workers Comp claims environments have analyzed or discussed as a way to build a team. Building a good employer/adjuster relationship will be the main takeaway.
According to James Moore –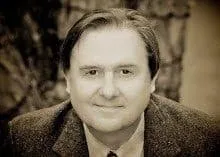 "The WC insurance adjuster sets the reserves on files which eventually result in an insured's Experience Mod (E-Mod or X-Mod). The Total Incurred values feed directly into the E-Mod formula. For self insureds, the critical budgeting phase for future WC expenditures is based on the reserves. A positive familiarity with the insured does have an effect on the reserves.
One thing to remember is that adjusters usually communicate more with the insured employers than any other party. The adjusters can be an intricate part of the team that provides a satisfactory experience for the insureds. If an employer is unhappy with their adjusters, an agent or any other insurance personnel may not be able to overcome this dissatisfaction. The adjuster/insured relationship heavily affects the insurance renewal process."
The webinar will cover (in detail) the best way to "team up" with the insurance carriers' claims adjusting staff including the:
Adjuster's daily tasks and priorities
Art of reserving a file
Quickest way to team up with the adjuster
Best time and how to discuss reserves with the adjuster
There are six areas that can make or break the adjuster/insured relationship. Those areas will be covered to help facilitate this important relationship.
©J&L Risk Management Inc Copyright Notice