Payroll Audit vs. Workers Comp Policy
Payroll audit vs Workers Comp policy renewal timing has been a controversial subject for many years. We received this question last week from an employer with quite a conundrum that happens to almost all Workers Comp policyholders.
The question was: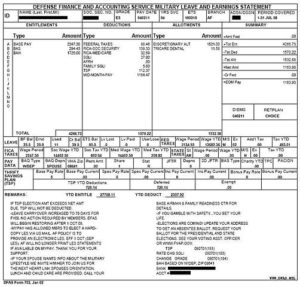 Why does the payroll audit occur after the policy renewal? We disagree with our Workers Comp audit and want to switch carriers. Our agent told us that we will receive a hefty penalty if we try to switch after policy renewal. Is this true? We are into our third month of the next year's policy. This seems to be unfair and almost binds us to another policy without knowing the true cost of the first policy.

Your question is one we see the most often from our blog readers. The timing of a WC policy does cause a problem for a large number of policyholders. The short rate penalty is the reason your agent recommended not switching policies mid-term. That was smart advice.
The conundrum is that an audit cannot occur on the day of policy expiry. That would be very burdensome on your company to provide records for payroll that just occurred the previous day. The usual schedule for a premium or payroll auditor is to audit the business books 30 45 days after the policy has expired – in most cases. That gives the employer time to organize their records.
Most insurance carriers will send out the premium audit bill within 15 – 21 days after the premium audit. The schedule results in the receipt of the premium audit bill along with the audit results at 60 days into the policy. Your company would then have to pay the audit bill within 10 days or dispute it.
I have never agreed with the 10 days to pay a large audit bill upon receipt of the bill. Most states and polices allow up to 30 days. Regardless, if you follow the 10 days to pay rule or not, you are at least three months into a policy with a carrier that you wish to not have for Workers Comp.
Some of the questions I would ask you at this point are:
Is the audit incorrect or do you just disagree with it? Changes in business practices, new ownership, state law changes, etc. may have changed the "playing field".
Did you dispute the policy and audit? If so, what were the results?
Are you willing to pay a large penalty to switch Insurance companies?
Have you had a premium expert look at your audit that you do not agree with overall?
Did you read your policy before disputing?
Did you have a very large increase in payroll?
Disputing an audit can create your own minefield, so to speak. You may actually cost your company more than the original audit.
The only solution I could ever come up with is to have a 90 day policy probationary period where no short rate penalty would apply if a company decided to switch carriers. However, the carriers would respond with very sharp rate increases as they would be on the hook for a claim that you for which no premiums were paid. In other words, I have not come up with a good idea, either.
The best way I have seen to resolve the matter is to do a well-informed audit dispute with information and numbers to back your dispute assertions. As distasteful as it may seem, you could switch carriers at renewal on your current policy in 2014.
If your company is in an assigned risk pool, switching carriers can be very close to impossible as there may be only one carrier covering your type of business in your state. This has happened more frequently in the last few years as many carriers do not wish to be assigned carriers.
Please remember when it comes down to the payroll audit vs workers comp policy, read over your policy before disputing the audit.
©J&L Risk Management Inc Copyright Notice