Workers Comp Publications That I Use For Ideas
I have often been asked during presentations and in general conversations on what Workers Comp publications do I read to produce the blog?
Most of the blog is original content, with no advertising from any source. Yes, most of the blog is done for content so that organic (not paid) web searchers will find the blog and call or email us. The main reason is inform the general public and employers on why WC should be one of their main foci.
Interesting enough, I sometimes "beat up" on premium audits and auditors, actuaries, adjusters, risk managers, and other insurance personnel. However, the insurance community is a large portion of the audience that reads this blog. I was trained originally as an all line adjuster then switched to Workers Comp many years ago.
One of the main suggestions that I would make is to not try to remember to go to these websites each day or week. Have them emailed to you to a private email. Why do I say private email? Business email services are famous for considering the emails spam, even though they contain valuable information.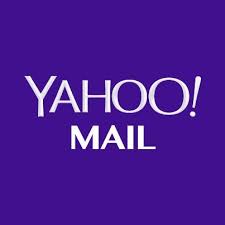 There are other websites and publications on Workers Comp. These are the ones that I read on at least a weekly basis. I am quite reticent to reveal the materials that I read, but here I go (There are links to each publication except for the LinkedIn Groups as they require a logon):
Other LinkedIn groups – I am on the following LinkedIn groups. I do not follow all of them every day.
AuditBible
Bright Ideas & Entrepreneurs
Business Forecasting, Planning and Analysis
Business Intelligence
CAI – Capital Associated Industries
California Coalition on Workers' Compensation (CCWC)
California Self-Insurers Association
California Workers' Compensation & Risk Conference
Captive Insurance and Risk Retention Group Network
Connected Professionals Chapel Hill – Durham NC
Consultants Network
FEDERAL BIZ Network – Government Stimulus Teaming Jobs PMI Consulting Funding Sales Opportunities
Gmail Users
HireInsurancePros.com
How To Save Big On Workers' Compensation Insurance
ICMS-Medical Case Management Professionals
IIR's Workplace Community
Insurance Auditor's Association of the Southwest
Insurance Claims Professionals
Insurance Training and Education
Leadership Think Tank
LinkedSEO
Linking NC: Charlotte, Raleigh, RDU, Greensboro, Ashville, Wilmington and surrounding areas
Linking the Triangle
LTCompSolutions
Medicare and Medicaid Compliance
National Workers' Compensation and Disability Conference & Expo SUBGROUP
National Workers' Compensation Coalition
Ohio Workers' Compensation Forum
Premium Audit Professionals Network
Premium Audit Review Consultants
Professionals In Workers' Compensation Southern California Chapter
Property & Casualty Network
Raleigh Entrepreneurs Organization
Risk & Insurance®
Risk Management & Insurance Professionals
Search Engine Land
Tech Plus
Tennessee Claims Association
The California Workers' Comp Forum
The Texas Workers' Comp Forum
Underwriting SUBGROUP
WORK COMP ANALYSIS GROUP
Work Comp Cost Management
WORK COMP Insurance, TPA, Self-Insured, State and Municipal Government Professional Network
WorkCompCentral
Workers Compensation Cost Containment Professional Network
Workers Compensation Roundtable
©J&L Risk Management Inc Copyright Notice