Cutting Cost Of Workers Comp Policy Just Renewed
Your workers comp policy just renewed recently. This is a critical time in the cost cutting.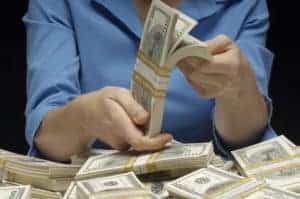 This can apply to all Workers Compensation policies. I am now mentioning it as most policies renew on January 1st. Now is the time to start working on cutting your Work Comp costs.
I have posted very often on when to start your company's Workers Comp cost cutting by cutting your E-Mod. Attempting this just before your policy renews is a complete waste of time. Your policy renewal date has 0% to do with reducing your Workers Comp E-Mod or X-Mod (California).
There are two ways to look at the timing of your Workers Comp E-Mod. Six months before your policy ended, your Workers Comp E-Mod was already set in stone. The cost-cutting way to look at it is usually six months after your policy renews, your new E-Mod is set in stone for your next policy year with very few exceptions.
I have posted numerous articles on this in the blog. Feel free to use them as a guide for when to start your Workers Comp E-Mod reduction program. If your policy just renewed, the target date for beginning to look at loss runs is February 1st. Negotiating lower reserves on your files is a laborious process. An insurance carrier is not just going to reduce reserves because you called them on the phone.
This is my article on Workers Compensation Reserve Review Timing. It is timeless information. Knowing your policy renewal date is critical to understanding your policy's E-Mod process.
Make sure that you know which files that may need reserve reductions. Having a claims department review the wrong claims for reserve reductions can actually cost your company in the long run. So, if your workers comp policy just renewed, now is the time to get to work to save WC $$$.
©J&L Risk Management Inc Copyright Notice