Declarations Page – Critical Workers Comp Term
The Declarations Page is the first page of an employers Workers Compensation Policy. The Workers Compensation industry term is Dec Page. In fact the Dec Page is actually an insurance industry-wide term and not specific just to Workers Comp.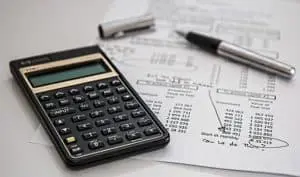 If your company's Senior Management or owners do not understand what the terms mean on the Declarations Page, you may want to review it at a meeting.If anything looks amiss on the Dec Page, you should contact your agent to explain any inconsistencies or if you have any questions.Using the venerable policy tool known as the highlighter will make reviewing your Dec Page and policy much easier.
The purpose is to condense all pertinent information on your policy. A Dec Page will show the insured's name and address, an estimate of the expected payroll, class codes, discounts, rates and credits. It is also where the term of the policy, policy number, and a list of attached endorsements can be found.
The Declarations Page starts the policy pages. The full policy pages consist of:
Declarations Page
Inclusions
Conditions
Exclusions
Endorsements
For the easiest way to remember the policy parts use the acronym DICEE.
©J&L Risk Management Inc Copyright Notice