Term Of The Day – Carpal Tunnel Syndrome
Carpal Tunnel Syndrome is numbness, tingling,weakness, and other problems in your hand because of pressure on the median nerve in your wrist. Continuing with the medical term of the day, we'll look at something that is similar to DeQuervain Tenosynovitis, but far more known and talked about overall.
Your Carpal Tunnel is a narrow passageway bound by bones and ligaments on the palm side of your wrist. This tunnel protects a main nerve to your hand and nine tendons that bend your fingers. If pressure if placed on this nerve, you will experience numbness, pain, and hand weakness.
Possible causes can include other health conditions, such as arthritis, diabetes, menopause or pregnancy. Repetitive use or injury of the tendons in the hands and wrists also increase pressure within the carpal tunnel. People using power tools, such as jackhammers or chain saws can experience carpal tunnel, as well as those who move heavy assembly line work.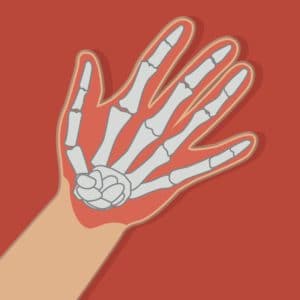 If you're experiencing mild symptoms of carpal tunnel, you can ease your discomfort by taking frequent breaks to rest your hands. For more extreme cases, wrist splinting, medication, and surgery are options.
Fortunately, for most people who have carpal tunnel syndrome, proper treatment usually relieves the pain and numbness and restores normal use of wrists and hands.
©J&L Risk Management Inc Copyright Notice