Lack of A Virginia Fee Schedule
The lack of a Virginia fee schedule is making Workers Comp more expensive in the state. One has to feel great when the WCRI Workers Comp Research Institute (WCRI) agrees with you totally.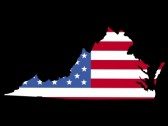 Check out yesterday's article on Virginia's Community rates. Almost all states now have a fee schedule. I have mentioned Virginia very often as needing a fee schedule for medical costs. Search for Virginia in the search box to see other articles on the lack of a fee schedule or see a short list at the end of this article.
A recent report by WCRI pegs this issue with a massive study. Why is WCRI mentioned often in this blog? They are beholden to no one or any company – independent opinion. Dr. Victor (former CEO) made the company stay unbiased as possible. Below is a recent press release by WCRI – paraphrased.
Medical Payments per Workers' Compensation Claim in Virginia Were Among the Highest Of Study State
Driven primarily by prices
Medical payments for lost time claims were among the highest of the study states.
Were 33 percent higher than the median of the study states.
Medical prices continue to grow
Higher-than-typical prices also contributed to higher payments per claim for outpatient services.
Utilization of non-hospital services did decrease.
The report studied medical payments, prices, and utilization in 17 states, including Virginia, looking at claim experience through 2014 on injuries that occurred in 2013 and earlier. WCRI's CompScope™ Medical Benchmark studies compare payments from state to state and across time.
The prior articles on Virginia Fee Schedule:
Virginia Does Not Enact Fee Schedule
Virginia Has High Medical Cost Per Claim 2012
Virginia Has Highest Medical Costs
©J&L Risk Management Inc Copyright Notice